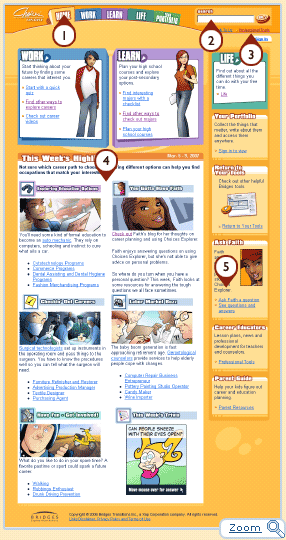 Choices® Explorer
delivers online access to a world of engaging content and advanced exploration tools so you never run out of self-directed ways to spark career and education awareness.
Colorful graphics and intuitive navigation make Choices Explorer easy and fun for middle school students to use.
Easily perform a site-wide search from any page in Choices Explorer with the Search tool.
Save time with ready-made lesson plans, activities and useful resources in Professional Tools.
Create awareness with This Week's Highlights, including Exploring Education Options, Checkin' Out Careers, Labour Market Buzz and Getting Ready for College.
Students love getting their questions answered with the Ask Faith feature -- Faith directs them to useful content to assist their research.